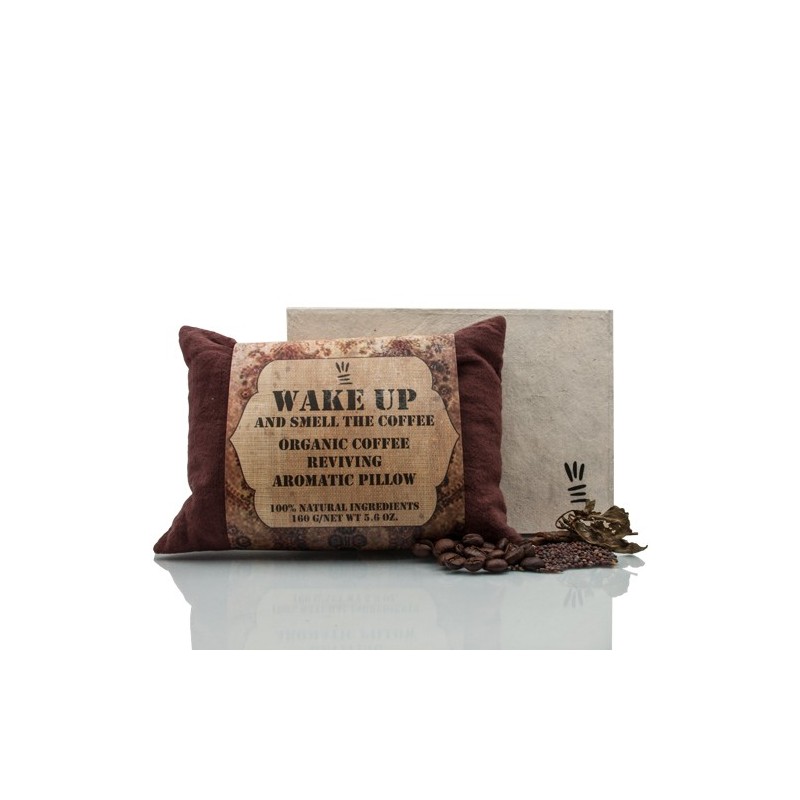  
Organic Coffee Reviving Aromatic Pillow
With a combination of Mustard seeds, Coffee beans, Mentha and Cinnamon, our Reviving Aromatic Pillow is an anti-depressant fighting exhaustion and weakness; prepping you for the new day.

Unit weight: 5.64 oz (160 grams)
Handmade in Nepal

Notes. The above price is per piece and in USD. We are a wholesale site and we require a minimum of US $499 total order value which includes free shipping.
Payment Security
Pay through Paypal. Your privacy and security is assured through PayPal.
Delivery policy
FREE WORLDWIDE SHIPPING! Express door to door delivery via DHL, UPS, FedEx etc.
Ingredients
Brassica Nigra (Black Mustard) Seed, Coffea Arabica (Coffee) Seed Mentha arvensis (Field Mint) powder Cinnamomum Verum (Cinnamon) Bark

Benefits
An antioxidant punch of Coffee helps you relax and revive you for the busy day ahead.

How to use
Tuck the pillow among your bed pillows to inhale the scent while in bed. This pillow will remain retain its scents for up to six months. Use Wild Earth's Reviving Essential oil blend to renew the pillow's aromatic properties. If your pillow cover becomes soiled, remove the herb filled pillow and gently hand wash the pillow cover in cool water with mild soap. Washing the interior herb-filled pillow will destroy the properties of the herbs.