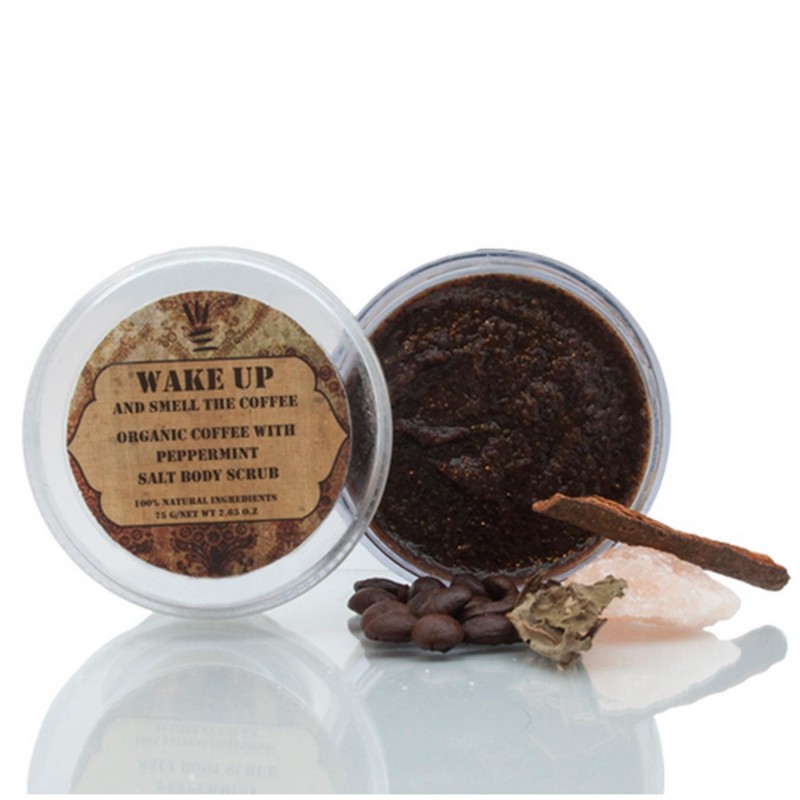  
Organic Coffee Body Scrub With Peppermint
Wild Earth's organic coffee with peppermint body scrub is made from the finest Himalayan ingredients. A body scrub with rich exfoliating coffee granules, a natural exfoliant that helps leave the skin feeling refreshingly smooth.

Unit weight: 2.65 oz (75 grams)
Handmade in Nepal

Notes. The above price is per piece and in USD. We are a wholesale site and we require a minimum of US $499 total order value which includes free shipping.
Payment Security
Pay through Paypal. Your privacy and security is assured through PayPal.
Delivery policy
FREE WORLDWIDE SHIPPING! Express door to door delivery via DHL, UPS, FedEx etc.
Ingredients
Aqua (Distilled Water) infused with Coffea Arabica (Coffee) Seed, Cocos nucifera (Coconut) Oil, Elaeis (Palm) Oil, Helianthus annuus (Sunflower) Seed Oil, Coffea Arabica (Coffee) Seed, Amomum subulatum (Black Cardamom) Oil, Mentha Piperita (Peppermint) Oil, Cinnamomum Verum (Cinnamon) bark Oil Tocopherol Acetate (Vitamin - E) Limonene

Benefits
A great way to exfoliate dead skin cells, enhance blood circulations. It is rich in antioxidants with skin conditioning properties from coffee. Reduces wrinkles and neutralizes free radicals causing acne, blemishes. Presence of Caffeine has potent anti-inflammatory properties that makes it ideal for reducing inflammation and redness in your skin.

How to use
Massage onto damp skin, targeting rough spots like feet, knees and elbows. Avoid face and open wounds. Leave on for a few minutes and rinse off with warm water.