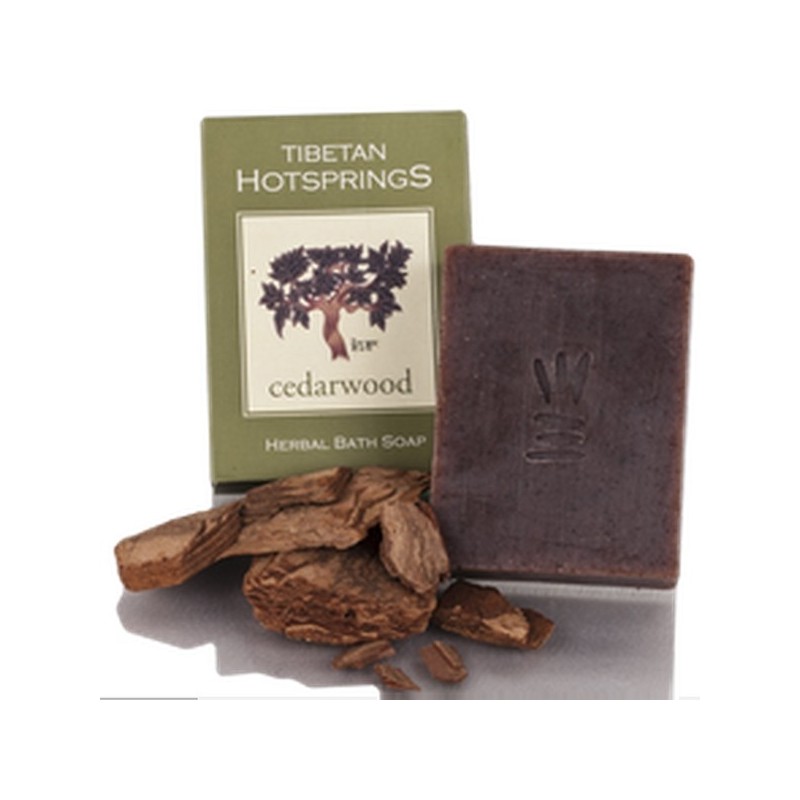  
Cedarwood Soap
Bring wild cedarwood (deodar) into your bath with our pure Tibetan Herbal bath soaps. Cedarwood oil has a pronounced effect on the skin, and is used in skincare to treat acne, dandruff, dermatitis, eczema, fungal infections, oily skin, hair loss, skin eruptions and ulcers.

Unit weight: 3.53 oz (100 grams)
Handmade in Nepal

Notes. The above price is per piece and in USD. We are a wholesale site and we require a minimum of US $499 total order value which includes free shipping.
Payment Security
Pay through Paypal. Your privacy and security is assured through PayPal.
Delivery policy
FREE WORLDWIDE SHIPPING! Express door to door delivery via DHL, UPS, FedEx etc.
Ingredients
Cocos nucifera (Coconut) Oil Aqua (Distilled Water) Elaeis (Palm) Oil, Helianthus annuus (Sunflower) Seed Oil, Olea europaea (Olive) Fruit Oil, Cedrus deodara (Cedarwood) Wood Oil

Benefits
Enriched with Cedarwood powder and Cedarwood essential oil, especially good for Oily skin type and related problems. Benefits the skin by its sedating ability which, relieves itching. Its astringent, antiseptic and anti microbial properties are great for treating acne. It is also good for treating dandruff. It enhances skin tone by increasing blood circulation. Its rich anti-oxidants fight against harmful free radicals, helps to control skin aging and wrinkle formation, also acts as sun screen, nourishes the skin and gives a clear, smooth complexion. Its calm, soothing effect reduces anxiety and nervous tension.

How to use
Commercially milled soap is often harder than cold-process soap, but the milling process removes glycerin, the natural moisturizer that is created when soap is made. For a rich moisturizing soap that is kind to skin, we choose to retain the natural glycerin and recommend that a soap draining dish is used to prolong the life of the soap.