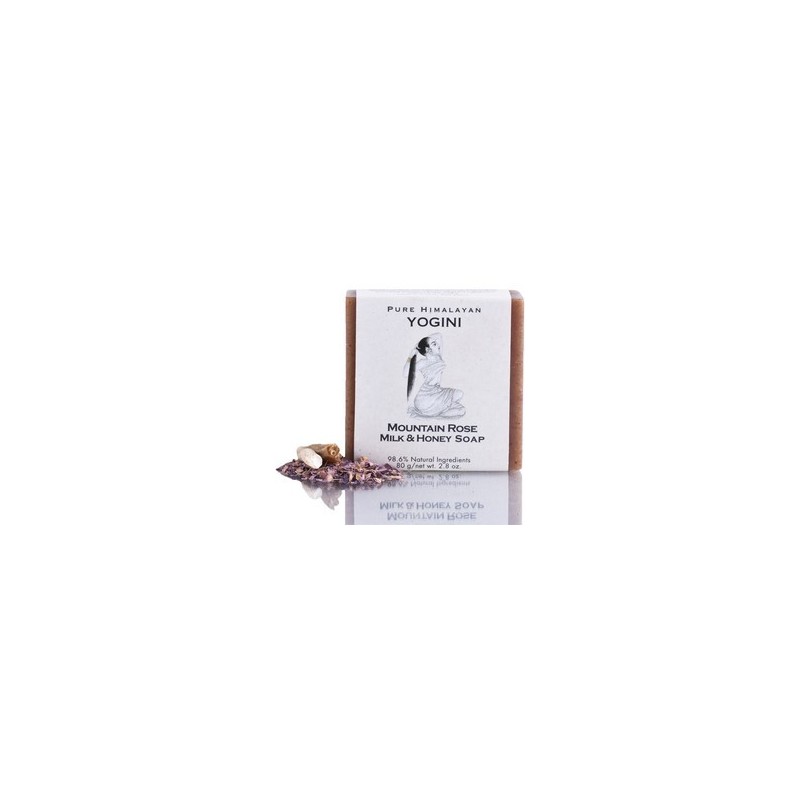  
Yogini Rose Milk and Honey Soap
Yogis and yoginis in ancient India traditionally lived in wild forests and jungles, bathing in streams and waterfalls. Mud, grains, flour and ash were often used to exfoliate and cleanse the skin. Filled with rich Ayurvedic herbs traditionally used by yoginis, our Yogini Rose Milk Mountain Bath Soap inspires inner journeys of reverie through the simple act of bathing with awareness. May you bathe in the delight of your own pure awareness.

Unit weight: 2.82 oz (80 grams)
Handmade in Nepal

Notes. The above price is per piece and in USD. We are a wholesale site and we require a minimum of US $499 total order value which includes free shipping.
Payment Security
Pay through Paypal. Your privacy and security is assured through PayPal.
Delivery policy
FREE WORLDWIDE SHIPPING! Express door to door delivery via DHL, UPS, FedEx etc.
Ingredients
Cocos nucifera (Coconut) Oil Aqua (Distilled Water) Helianthus annuus (Sunflower) Seed, Elaeis (Palm) Oil, Olea europaea (Olive) Fruit infused with Withania somnifera (Winter Cherry) Root Asparagus racemosus (Asparagus) Red Mud, Milk Powder, Honey Perfume/Fragrance Geraniol Citronellol

Benefits
Especially good for dry skin.

How to use
Commercially milled soap is often harder than cold-process soap, but the milling process removes glycerin, the natural moisturizer that is created when soap is made. For a rich moisturizing soap that is kind to skin, we choose to retain the natural glycerin and recommend that a soap draining dish is used to prolong the life of the soap.